The Statute of Limitation Periods for Legal Malpractice in Georgia
As competent attorneys, we rarely spend time thinking about things like how long clients have to sue us if they think we made a mistake. We work hard to represent our clients' best interests, set reasonable expectations, and deliver results. There's no need to worry – until a client complains.
With a better understanding of the several possible legal malpractice statute of limitation periods, we can adjust our client and practice management activities to help minimize our exposure and liability.
It just takes a pencil to file a lawsuit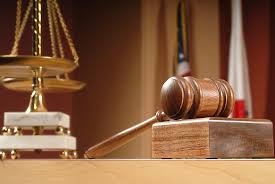 These situations happen more often than you think. A procrastinating client may voice concerns about results from years back, or there's an unexpected event driven by another legal action which causes the client to blame you. Other damage may have occurred, where an obscure issue has now snowballed into a major problem, and the client blames you. Maybe the client simply expected you to follow up with some sort of action years after you thought the representation ended. You're shocked when you receive a claim letter, a complaint or notice of a suit, and suddenly the statute of limitation becomes a critical factor. When did the statute of limitation begin to run, and has it expired yet? Answers to these questions are sometimes complicated and can greatly affect the way you respond.
What is the statute of limitation for legal malpractice in Georgia?
Most lawyers I talk to have no idea, and, truthfully, don't want to know. However, the short answer is that Georgia courts look to whether the claim sounds in tort or contract. If in contract, the courts further determine if the contract is oral or written. The analysis essentially results in three different categories, but as you'll read it's actually more complicated than that. These three primary limitation categories do not take into account any sort of tolling that could delay the expiration of the limitation period.
Action based in tort. One-, two-, or four-year statute of limitation based on O.C.G.A. § 9-3-32 and § 9-3-33 depending upon whether the claim has elements of professional negligence or not, and the type of damages alleged to have been sustained.
Oral contracts. Four-year statute of limitation based on O.C.G.A. § 9-3-25.
Written contracts. Possibly a six-year statute of limitation period based on O.C.G.A. § 9-3-24, but please keep reading.
Notably, the six-year statute of limitation period as it may apply to legal malpractice cases was discussed in the Newell Recycling of Atlanta v. Jordan, Jones & Goulding, Inc. case. You can read the details here, but in 2010 the Georgia Supreme Court held that that the statute of limitation on a sufficiently written contract is six years, "and this is true whether the promise sued on is expressed in the writing or implied and written into it by the law." The Newell case concerned an engineering firm, but the Court cited legal malpractice cases in its decision. The Court also mentioned that the four-year statute of limitation "applied to malpractice action where retainer letter only addressed fees to be charged." As far as I am aware, the Newell Court's reasoning has yet to be tested in the context of a legal malpractice case in Georgia.
When does the limitation period begin?
The statute of limitation period for legal malpractice actions begins to run from the date of the breach of duty by the lawyer. It does not begin to run from the time when the full extent of the injury is learned, nor from the date that the client discovered the error. Even nominal damages are sufficient to commence the running of the limitation period. A lawyer's duty to his client may continue for long periods of time – sometimes unknowingly. This may influence the true length of an action's statute of limitation period, and has been termed a "springing" statute. In Barnes v. Turner, the client claimed that his attorney did not renew the client's critical UCC-1 financing statement. Although the date to renew was beyond the general four-year legal malpractice statute of limitation period, the Georgia Supreme Court held that the lawyer's failure to notify his client that the lawyer would not renew the UCC-1 caused the four-year statute to spring into the future and restarts from that future point. The statute reset when the "damage" occurred – when the lawyer failed to renew the UCC-1 for the client.
As you see, determining the statute of limitation may become a moving target, and sometimes the delay of the limitation period can be self-inflicted. Sweeping statements by attorneys in fee contracts or engagement letters, like handling "any and all claims or causes of action arising out of the incident" may, unbeknownst to the lawyer, extend the lawyer's duties and obligate a lawyer for years after the initial matter for which the lawyer believed he was representing the client is resolved.
Three ways to minimize exposure
Not that you ever plan to be sued for legal malpractice, but you need to be prepared and remain prepared during the span of each matter's limitation period. The best way to do this is to shore up some of your firm's operational procedures. Here are three ideas that can help:
Client communication. Use engagement letters, non-engagement letters, disengagement letters, and file closing letters. Make sure that they clearly outline what you will and will not do for the client. Communicate clearly when the engagement starts and ends, and what events will mark the beginning and termination of your duties to your clients. Always have clients acknowledge the terms and scope of the engagement in writing. Finally, make sure that the letters intended to end your duties or close files are sent with delivery confirmation.
File retention. As a general guideline, retain critical client files (or copies) for at least six years. Georgia Bar Rule 1.15(I)(a) requires that certain financial documents be kept a minimum of six years, so it makes sense to coordinate your other file retention procedures with the mandate of this Bar Rule. Computer storage is easy and cheap, and you never know when you may need that information later to mount a defense. Better to have it on hand than have to request it later.
Client contracts. Vague contracts can be frustrating, but based on the Newell case mentioned above, sometimes less detail may be appropriate, especially where the specific activities of the representation are not fully known or defined at the onset when the engagement letter is signed.
Responding to a complaint
In the rare event that you do receive a claim letter or complaint from a current or former client, you'll want to immediately review the engagement and disengagement communications as well as all possible limitation periods for that matter – assuming you know when an error was allegedly made. Armed with that knowledge, you can then decide how (and how quickly) to respond to the allegation. Without question, do not ever hesitate to report all allegations, claims, or complaints of malpractice to your malpractice insurance carrier no matter how ridiculous you think the allegation is. Even a reporting delay could cause you to lose your insurance coverage.
This article provides only general information, and each individual case is unique and fact-intensive. If you find yourself facing this type of situation, please contact my firm and we can discuss how best to react and respond.
Douglas Chandler
Join Douglas' LinkedIn group: Attorney Ethics and Professional Liability.