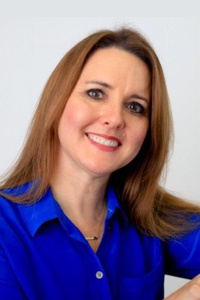 Britt joined Chandler Law in 2018. Britt graduated with her Bachelor of Science in Nursing at the University of South Alabama in Mobile, AL, and after 14 years as a Registered Nurse decided to continue her education at University of Alabama at Birmingham in Birmingham, AL where she obtained her Masters of Science in Nursing as an Adult and Women's Health Nurse Practitioner.
Britt's extensive and diverse career has spanned multiple speciality areas including step-down ICU, operating room, high risk labor and delivery, women's health, plastic surgery and as a general surgeon's RN First Assistant in hospital and clinical settings throughout the country. She obtained her Legal Nurse Consulting Certificate in 1999 from Kaplan University, and in 2001 served as a legal nurse consultant with the then Allen & Weathington firm in Atlanta assisting with medical malpractice defense cases. This unique skillset allows her to bring both medical and legal expertise to Chandler Law with cases concerning medical-legal issues.
Professional and academic affiliations include Sigma Theta Tau, International Nursing Honor Society and American Association of Nurse Practitioners.
Britt has published a #1 best selling book on Amazon "Patient Power: Inside Secrets on How to Take Change of Your Healthcare and Wellness." Available now on www.amazon.com.
Her passions include spending time with her family, cooking, hydroponic (urban) gardening, and competing in triathlons.