Georgia State Bar Complaints and Defense
Click to download our white paper: How To Deal with State Bar Disciplinary Matters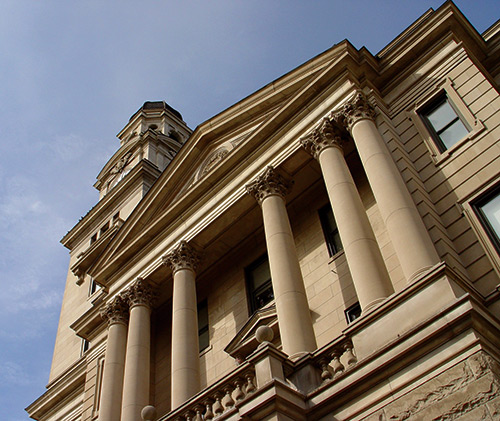 A State Bar Disciplinary proceeding ranks as one of the most significant and potentially traumatic events in an attorney's professional career.  In fact, the disciplinary process often impacts the attorney's personal life and family.
Between May 1, 2013 and April 30, 2014, 3,192 clients contacted the State Bar to file grievances and complaints against their attorneys. Clients completed and returned 1,857 grievance forms to the State Bar for investigation. Despite these high numbers, attorneys often jeopardize their professional good standing, financial earning capability and license to practice law by not immediately seeking the aid of counsel.
When faced with a Bar complaint, once your blood pressure returns to normal there are three next steps to consider:
Inform your malpractice insurer
Contact a neutral attorney for advice or assistance
Prepare a draft of your response
Your Initial Response to a Bar Complaint is Critical
The majority of complaints are disposed of with no further action, but how you respond to and handle the complaint plays a critical role in the disposition. Remember that, unlike criminal issues, a Bar complaint against you is considered true until you can prove otherwise. Do not risk your license, your livelihood and the ability to provide for your family by representing yourself or ignoring the grievance process. Rely on Chandler Law today to serve as your guide, counselor and advocate in the State Bar disciplinary process.
Experienced Attorneys Matter when Dealing with your Defense
Having defended attorneys in the State Bar Disciplinary process, Chandler Law brings the utmost standards, skill, professionalism and confidentiality as well as a true breadth and depth of experience to this highly specialized and dynamic area of law. Founder Douglas Chandler:
Has worked with hundreds of attorneys to proactively address issues related to Georgia State Bar grievance matters
Maintains a professional relationship with all Georgia State Bar attorneys
Has represented Georgia attorneys in 10 grievance matters before the GA Supreme Court
Conducts a state-wide CLE seminar series on Risk Management, Ethics and Professional Liability
Co-founded the Professional Liability Section of the State Bar of Georgia
Manages a national LinkedIn group on Attorney Ethics and Professional Liability
This understanding of the complicated process and procedures will be invaluable as you attempt to have the complaint dismissed, minimize the disciplinary action, and, most importantly, keep the issue confidential to protect your current and future business.