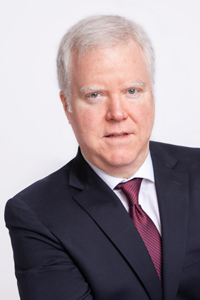 Although a Washingtonian at heart, Mr. Waddington has lived in Morocco, and spent many years in New England, where he studied environmental science and chemistry at the University of Massachusetts, Amherst, graduating in 1987. Returning to Washington, D.C., he attended American University's Washington College of Law, graduating summa cum laude in 1997. While in law school, Mr. Waddington interned with the U.S. Dept. of Justice, the U.S. EPA, and the Superior Court of the District of Columbia.
Mr. Waddington has been practicing law for over twenty years, advising businesses, governments, and individuals on a wide spectrum of transactional, regulatory and litigation matters. In addition to many years in private practice working for multinational law firms, Mr. Waddington represented the Maryland Department of the Environment as an Assistant Attorney General, where he was responsible for prosecuting high profile environmental enforcement cases. Mr. Waddington is admitted to the State Bars of Georgia, Washington, D.C., and Maryland (inactive).
Pro bono representation of underserved individuals has played an outsized role in Mr. Waddington's career. He has secured life-changing results for a number of individuals, including victims of government torture and disabled veterans.
In his spare time, Mr. Waddington enjoys fishing, hiking, and competitive running.